Traditional Snowshoes mould
Traditional Snowshoes mold - traditional snowshoes-shaped mould for chocolate - Food grade contact silicone mould to make chocolate or sugar paste traditional snowshoes for the decoration of sports-themed cakes. Ideal for making cake topper for cakes dedicated to winter sports lovers
description
Traditional Snowshoes mould
traditional snowshoes-shaped mould for chocolate - traditional-snowshoes-shaped, chocolate silicone mould - traditional-snowshoes-shaped, chocolate mould
Food grade contact silicone mould to make chocolate or sugar paste traditional snowshoes, for the decoration of sports-themed cakes.
Ideal for making cake topper for cakes dedicated to winter sports lovers.
Suitable for the creation of chocolate cake topper, sugar paste and sugar (isomalt).
measures
Mould type: 2 faces
Object dimensions: b 8,5 x h 8 x p 4 cm
Mould dimensions: b 11,5 x h 9,8 x p 5,2 cm
N° of objects per mould: 1
Mould weight: about 0,350 kg.
Weight of Traditional Snowshoes made of chocolate: approx 86 g.
You might also be interested in the following products: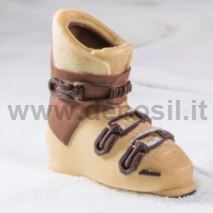 decosil17107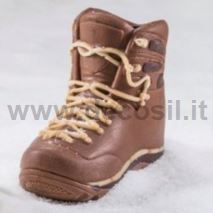 decosil17108
Product successfully added!