cod. decosil14015
multiple 5 subjects mixed
...Often bought together: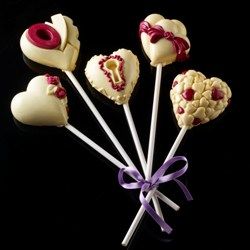 +

= 137,30 EUR
• Hearts cake pops decoStick mould
130,00 EUR
• PVC Sticks for decoStick moulds
7,30 EUR
description
Hearts cake pops decoStick mould
multiple mold 5 subjects mixed
Innovative decosil decoStick® molds allow to obtain quickly and effortlessly ice cream, chocolates or lollipops on a stick decorated in 3D surprising and irresistible to young and old.
with the decoStick Hearts mold 5 different footprints heart-shaped you can create:
Ice cream on a stick (also covered in chocolate).

Snack of chocolate with nuts

Coffee creams simply decorated or covered with chocolate or crunchy grains;

Lolly sugar
Confezionali and esponili beside the bodies are a very interesting product for the so-called "sale instinctive".
measures
Type of mold: multiple mixed 1 side
MAX size of the subject: b cm 6,8 x h cm 7,5 x p cm 3
Dimensions of the mold: b cm 39 cm x h 11,3 xp 3,4 cm
No. subjects per mold: 5 (MIXED)
Weight of the mold: around 0,820 kg.
Weight of the subject HEART made of chocolate g.
Step by Step
Ideas
From an idea of Gabriele Bozio for decosil comes a collection of moulds dedicated to the creation of subjects or geometric forms supported by sticks for snacks or desserts.
decoStick allows you to quickly create original finger-food and elegant appetizers, ideal for a buffet service.
Can be used with fluid products: chocolate, sugar, mousse, Bavarian, lollies, jellies or pastes such as ice cream, marzipan, steak tartare, fish or vegetarian.
Video
You might also be interested in the following products: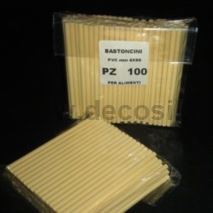 decosil14008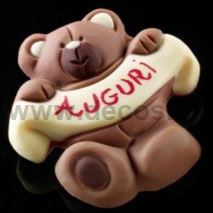 decosil8003
Product successfully added!