description
Golf Ball mould
3D silicone mould shaped-golf ball
Professional silicone moulds for the creation of sugar or chocolate 3D cake decorations.
The new trend of compositions for party cakes is to realize edible chocolate and sugar topper.
decosil® suggests the silicone mould for golf ball, a nice and stylish subject at the same time, very original also to create unconventional favors: you will leave everyone speechless!
measures
Type of mould: 2 parts
Dimensions of the subject: diameter cm 4
Dimensions of the mould: b cm 7,5 x h cm 7,5
n° of subjects per mould: 1
Weight of the mould: approximately 0,326 kg.
You might also be interested in the following products:

decosil1023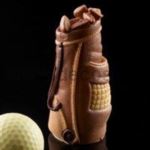 decosil17101
Product successfully added!