Parrot on the Perch mould
Parrot on the Pearch mould - Whether it's a themed cake with pirates or with all birds, parrots couple can not miss in your collection of moulds
cod. decosil12271
kit 2 pcs.
description
Parrot on the Pearch mould kit 2 pcs.
Whether it's a themed cake with pirates or with all birds, parrots couple can not miss in your collection of moulds!
measures
Mould type: 2 faces kit 2 pcs.
Subject dimensions: b cm 10 x h cm 13,3 x p cm 4
Mould dimensions: b cm 12 x h cm 13,2 x p cm 4,7
Mould dimensions BASE: diameter cm 6,4 x h cm 1,7
N° of subjects per mould: 1
​​​Mould weight: approximately 0,346 kg.
Weight of the subject made of chocolate 65 g.
You might also be interested in the following products: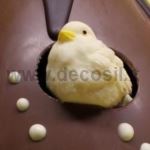 decosil4011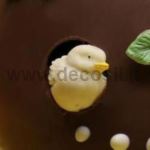 decosil4012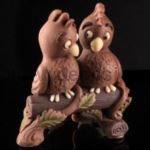 decosil12272
Product successfully added!