Edible Glitter Rice for Cakes
Edible Glitter Rice for Cakes
We produce for Italy and abroad edible glitter rice for cakes. Italian leaders of silicone moulds, we create and sell for over 10 years edible glitter rice for cakes, food safe silicone moulds worldwide to confectioners, bakeries and Delicatessens.
Edible Glitter Rice for Cakes
to be used dry on subjects finished in chocolate or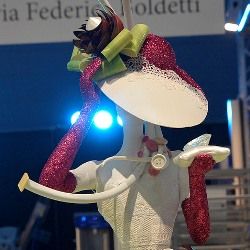 within the isomalt sugar cooked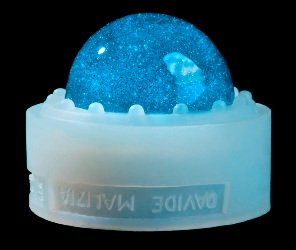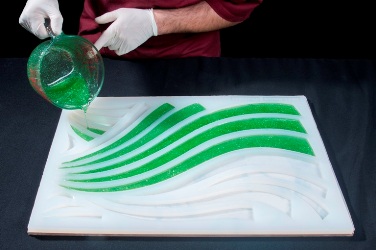 In the photo above: Glitter Rice applied to artistic piece of chocolate made by Silvia Federica Boldetti during "The Pastry Queen" in 2015.
On the left: The "Glitter Ball" is a sphere of isomalt sugar containing colored glitter, it may be made in different colors and sizes achievable with the molds of the Malizia Line.
Pictured to the right: Glitter Rice dissolved in isomalt sugar cooked and poured into the mold Spike Malizia Line.