Edible Glitter Rice for Cakes
Edible Glitter Rice for Cakes
to be used dry on subjects finished in chocolate or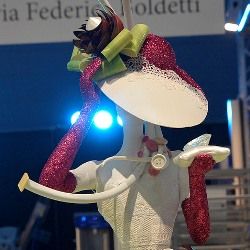 within the isomalt sugar cooked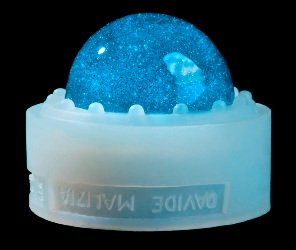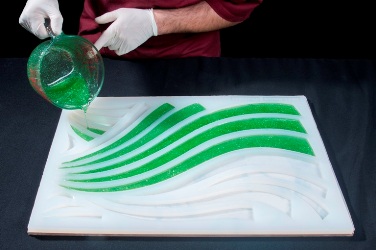 In the photo above: Glitter Rice applied to artistic piece of chocolate made by Silvia Federica Boldetti during "The Pastry Queen" in 2015.
On the left: The "Glitter Ball" is a sphere of isomalt sugar containing colored glitter, it may be made in different colors and sizes achievable with the molds of the Malizia Line.
Pictured to the right: Glitter Rice dissolved in isomalt sugar cooked and poured into the mold Spike Malizia Line.