Dutch clogs-shaped silicone mould
Wooden shoes or clogs chocolate mould - Traditional Dutch icons - netherland shoes - klomp - klompen - all-wooden Dutch clogs
description
Wooden shoes or clogs mould
From today you can make 3D chocolate souvenirs with decosil food grade silicone molds.
Traditional Dutch icons - netherland shoes - klomp - klompen - all-wooden Dutch clogs - Wooden shoes or clogs mould
measures
Mould type: 2 parts
Object dimensions: b 12,5 x h 5,7 x p 6,1 cm
Mould dimensions: b 15 x h 7,2 x p 8,9 cm
n° of subjects per mould: 1
Mould weight of the mould: about 0,453 kg.
Weight of the object made of chocolate: about 240 grams
You might also be interested in the following products: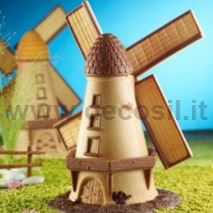 decosil12313
Product successfully added!